Crawley Down Camera Club Privacy Policy
---
The Crawley Down Camera Club (CDCC) policy is to respect members privacy regarding any information we may collect.

We are a 'controller' of the personal information that you provide to us and this privacy notice sets out how, why and for how long we will use your personal data, as well as who it is shared with. It also explains your legal rights as a data subject and how to exercise them.

What information we collect from you

When you apply to become a member or renew your membership we may ask you for some or all of the following personal information:

Contact details – name, address, email address and phone number
Participation details – Photographic awards, distinctions, general ability of photography
Special data – such as any disabilities or special needs
Emergency contact details – which applies to junior members
If you do not provide us with all of the personal information that we need, it may affect our ability to offer you our membership services and benefits

What 'special' personal data we collect from you

The GDPR refers to sensitive personal data as 'special categories of personal data'.
We do not record any such special data with the sole exceptions of:

data which may relate to the disabilities and special needs of individuals who have explicitly requested it to be recorded for the purpose of assisting them attend club meetings or events etc.

Why we need your personal information – contractual purposes

We need to collect our members' personal information so that we can manage your relationship with us. We may use our members' personal information to:

Provide you with core member services, including confirmation of membership, end of year renewal notice and information about events in the club.
Set up an online membership account enabling you to manage your membership and communication preferences, as well as provide a web facility to display members images.

Why we need your personal information – legitimate purposes

We also process our members' personal information in pursuit of our legitimate interests:

To provide you with news and updates about the club's or members' events and meetings.
To allow distribution of newsletters and other notices from the Surrey Photographic Association (SPA) or other affiliated organisations, such as the Photographic Alliance of Great Britain (PAGB).
For some of our data subjects we may have additional information such as committee memberships, club membership and distinctions.
To take part in external competitions
To facilitate the holding of exhibitions, both internally and externally.
We collect the images, scores and awards from competitions/exhibitions which may include personal data.
Raise awareness of the club's activities by capturing photos, videos, live streaming at events. We will use this for promotion, education and development purposes.
Respond to and investigate your questions, comments, complaints, or concerns.
Inform reciprocal Clubs with whom we may wish to visit or hold joint projects with.

Other uses of your personal information

We may ask you if we can process your personal information for other purposes. Where we do so, we will provide you with an additional privacy notice explaining how we will use your information for these purposes.

Who we share your personal information with

We may be required to share personal information with statutory or regulatory authorities to comply with statutory obligations. We may also share personal information with professional and legal advisors for the purpose of obtaining advice. We will not use it for any other purpose without the prior consent of those concerned.

Third party suppliers with access to members' personal data

The Club may use third party suppliers to provide services. These suppliers may process personal data on our behalf as 'processors' and are subject to contractual conditions to only process that personal information under our instructions and protect it.

In the event that we share personal information with external third parties, we only share such information strictly required for the specific purposes and take reasonable steps to ensure recipients shall only process the disclosed personal information in accordance with those purposes. Currently our regular suppliers consist of:
The Haven Centre, who hold officers details and club publicity materiel.
SP Web Connections, who operate our website and distribute some of our email communications. Their servers are based in the UK and they certify their data security.
Surrey Photographic Association (SPA) who hold details of the appropriate club officers.
Photographic Alliance of Great Britain (PAGB), who hold some officers details and may hold members details for competitions or exhibitions.

How we protect your personal information

Your personal information is accessed by our membership secretary and the CDCC committee for the purposes set out above. This information is mainly stored in digital form on private computers with some back-up paper records held by CDCC officers. Any information that is stored remotely is stored in compliance with the GDPR and requires the explicit approval of the CDCC committee.

How long we keep your personal information

We only keep your personal information for as long as necessary to provide you with membership services. We will review and delete your personal information where you have not renewed your membership with us for up to 2 years. However, we will delete any details entirely on request.

Some underlying statistical data, such as information from competitions/exhibitions continues to be necessary in relation to the purpose for which it was originally collected and processed, and results from these events are not deleted. Historical lists and award lists are required for archiving purposes and names cannot be removed from them.

What happens if a data subject dies?

We do not normally keep information after someone dies with the exception of historical data outlined above.

You have a right to:


Change your communication preferences or restrict the processing of your personal data for specific purposes
Request that we correct your personal data if you believe it is inaccurate or incomplete
Request that we delete your personal information
Access the personal information that we hold about you through a 'subject access request'.
You can contact us via the membership secretary
Email:
membership@cdcamclub.org
If you are dissatisfied, you have a right to raise a complaint with the Information Commissioner's Office at
www.ico.org.uk

Privacy Policy Changes

The Crawley Down Camera Club may change its Privacy Policy from time to time, and encourages members and visitors to frequently check the policy web page for any changes to our Privacy Policy. Your continued use of our website after any change in this Privacy Policy will constitute your acceptance of such change.

Cookies

A cookie is a string of information that a website stores on a visitor's computer, and that the visitor's browser provides to the website each time the visitor returns.

Note that the CDCC website (www.cdcamclub.org) does not use cookies.
To view the following file you will need Adobe PDF Reader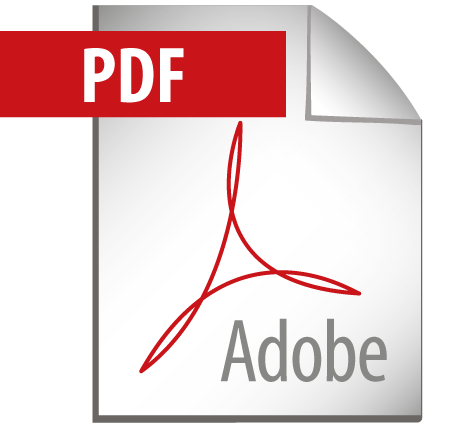 Crawley Down Camera Club Privacy Policy
Last Updated 10 May 2018